Our old family farm began around 1803 when our first ancestor may have arrived here. The family built many buildings and remained on the farm. Our barn was painted for the Ohio Bicentennial. It shows up from the freeway (I-71).  We sold most of the farm to Preservation Parks and this included the Bicentennial Barn. The farm is now the McCammon Creek Park. There has been lots of interest in the new park and elements of the old farm have been on  TV  and in numerous books, papers, and magazines:
It is on the cover of the book, Ohio's Bicentennial Barns, and described in other books.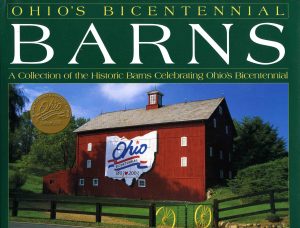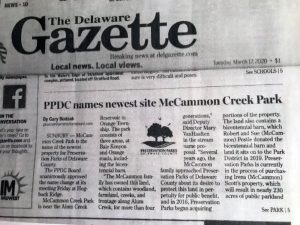 A Columbus Dispatch article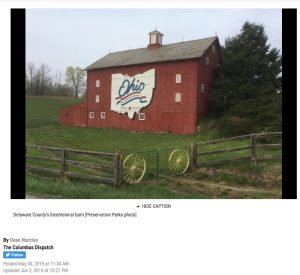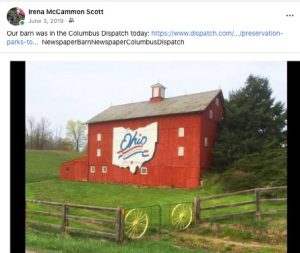 Its old-time working days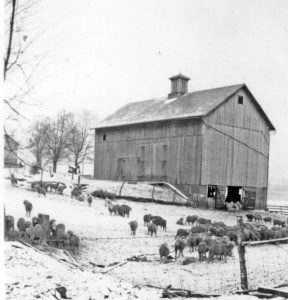 It has been on numerous TV shows: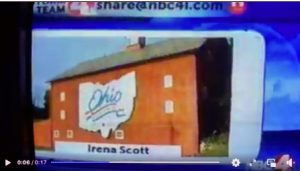 The barn has been on many TV shows, e.g., 60 minutes, and the Democratic convention It was on PBS on Columbus Neighborhoods on Thursday. Below is a photograph I took of the TV.  It is beautiful, iconic, hard-working and a real star. 
It was shown on a 60 minutes segment (https://www.facebook.com/irena.scott1/videos/10156859003835424):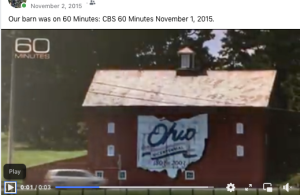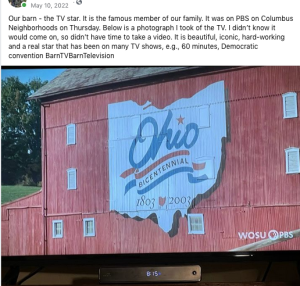 Our farm was the subject of a Columbus Monthly article by Emily Foster (March 1994).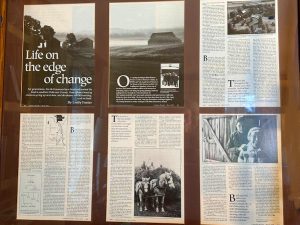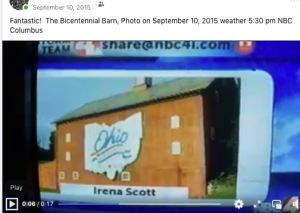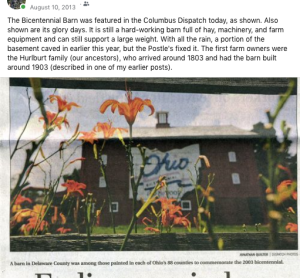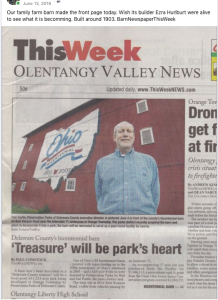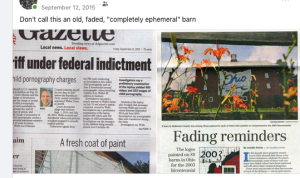 Below is a photograph of the barn during its repainting by the original artist. The video can be found at: https://www.facebook.com/irena.scott1/videos/10156042322750424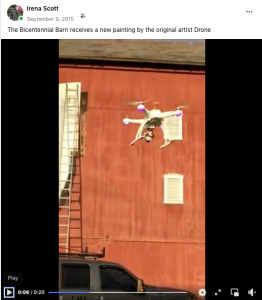 The original painting of the Bicentennial Logo on the barn in 1999 for Ohio's Bicentennial. (Youtube video: https://www.youtube.com/watch?v=qkiH1OG8rDY)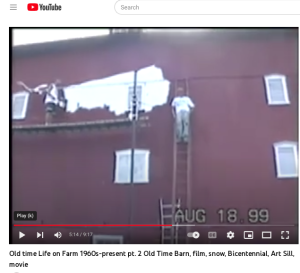 The Hurlburt family arrived around 1803 and descendants watch the barn painting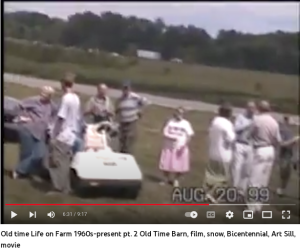 McCammon/Bale/Hurlburt family descendants have been married in the barn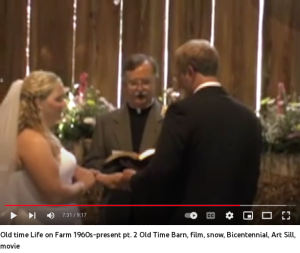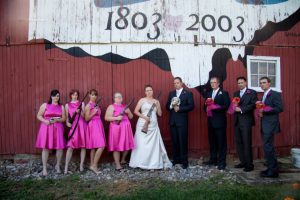 Church services have been conducted in the barn: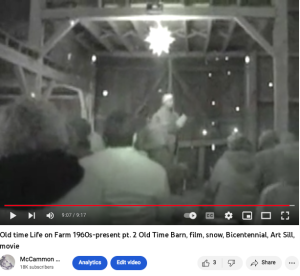 Back in the days when it was a working barn. James McCammon feeding the sheep: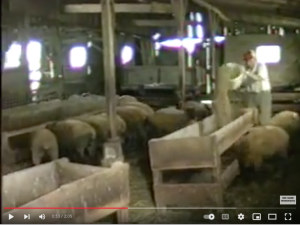 A Columbus Dispatch article on the Preservation Parks Barn renovation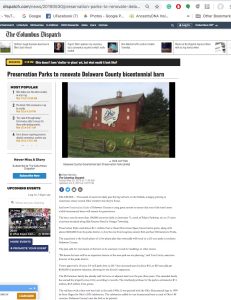 A Preservation Parks show in the barn: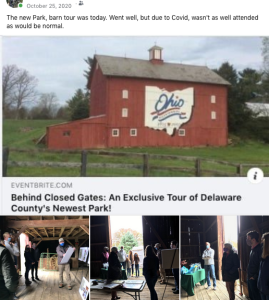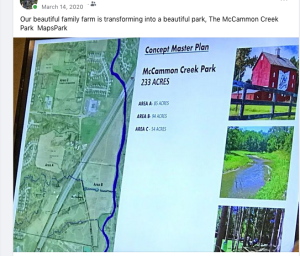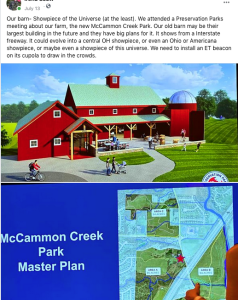 Hi